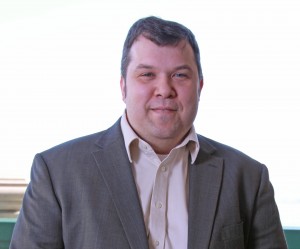 When it comes to finding the right backup service for your home and business, few people are as qualified to answer your concerns as Andy Jensen. As the Product Manager of the Barracuda Backup Service Jensen works everyday to provide clients the solutions that they need.
What are the challenges you see in protecting data once mobile cloud solutions become more commonplace?
Quite simply, dispersal of data across a network has long been a challenge for businesses who need to protect data generated by their users.  Mobilization of the workforce has complicated that tremendously as it becomes increasingly difficult to account for what happens outside the office.  The cloud is a solution as much as it is a challenge.  The cloud can and will provide a place to aggregate data outside of the corporate firewall.  Solutions that are successful doing this will be able to interact with common applications, will understand that data belongs to the business (is owned by the business), and will provide sufficient security to keep IT administrators and corporate execs comfortable with having the family jewels more exposed than is traditional.
Where is the market for storage devices headed next?
Our model at Barracuda has been to back up data locally and to replicate it to the cloud for a redundant and complete disaster recovery solution.  A solution that is only local or is only offsite will be flawed in one way or another.  If data is only local, it is vulnerable to the same disasters that can take out primary storage.  If it is only remote, recovery time will suffer.
Barracuda utilizes data deduplication to make this model possible and I believe that storage devices will rely more and more heavily on technologies like deduplication and compression to deal with always expanding data sets.
With that in mind, I see a real opportunity to extend primary storage out to the cloud.  The reality of cloud is that until recently, it really was not cheaper than local storage options.  Not only have prices for bandwidth and storage dropped, but technologies like deduplication continue to evolve and improve. I could see a model where heavily accessed data is stored locally, but older or infrequently accessed data could be pushed to the cloud for long-term storage.
Where is the biggest room for growth in the industry?
User accessible cloud storage is and will continue to be a big growth area.  I.e., building applications around that cheap cloud storage space.  In the data protection world, I believe there will be more money spent on business continuity and limiting down time.  Warm-site options have traditionally been quite expensive.  I believe some of that technology will start to work its way to small and medium businesses and will be a growth market for those providing it.
What are the challenges of staying competitive within such a saturated market place?
At Barracuda, we see a real move toward end-to-end solutions.  The backup market especially tends to be filled with cobbled-together solutions for a backup strategy.  There are very few options that provide software, storage, unlimited licensing, and offsite transport at an affordable price.  An important part of our message is that you can get the whole, seamless, thing from Barracuda Networks.  As our product evolves, our intent is to aggressively add functionality while maintaining our all-inclusive approach to licensing.
Not only does Barracuda own the solution end-to-end, but we own the technology stack end-to-end.  We control the storage platform and all inputs.  One of our challenges will be to take this great back-end technology we have in place and bring more products and service to market that take advantage of that technology.
How can users best optimize their storage devices and services?
Users are already consolidating through virtualization.  They are already consolidating their data sets through use of deduplication technologies.  They will consolidate vendors as well.  In addition to Backup which is an end-to-end data protection solution, Barracuda Networks offers a Message Archiver that is a great tool for both compliance and litigation support.  The Message Archiver collects email and non-email content, indexes it, and makes it searchable.  It uses deduplication technology to store a single instance of every message it sees.  Additionally, the Message Archiver can consolidate PSTs and make them searchable, effectively moving data onto the Archiver instead of spreading it across Pcs on the corporate network.  It can also relieve load from the corporate exchange server by storing attachments on the Message Archiver.
What products do you recommend for new entries into online storage? Things to be careful of?
There are many cloud providers that offer a variety of storage products.  For protecting your data, I'd recommend Barracuda's solutions.  There are a number of important things to be careful of.  Among the biggest concerns in the cloud computing world is who owns data stored in the cloud.  Some of the biggest players have service agreements that give them unusual and unprecedented rights to the data they store.  Administrators are increasingly aware of this and are looking for options that will allow their users to store sensitive data in the cloud without risk of that data being exposed.  This concern is especially relevant to anyone who deals with intellectual property which is a hot topic right now.
Which of your products have been most successful and why? 
A number of Barracuda Networks products use the cloud, but storage is primarily the domain of Barracuda Backup.  Backup is the product that has been most intrinsically tied to the cloud and I think we attribute our success to a lot of the traditional Barracuda strengths.  Strong core product, simple try and buy eval model, simple setup and management.  It is also the right product at the right time.  Offering a simple and cost effective way to protect backup data in the cloud has really spoken to the SMB customer base that Barracuda has served so well over the years.
What is Barracuda's primary aim for their online storage? Userability? Security? Other?
The primary aim right now is to provide customers a simple and cost effective offsite backup solution that will satisfy our customers' disaster recovery requirements.  In the future, not only will we be able to enhance the capabilities of the existing service, but we'll be able to create applications and technologies that take advantage of the storage platform we have in place.