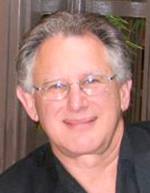 The founder and CEO of Caringo, Mark Goros shares his vision for providing clients the infrastructure necessary to create large and scalable cloud networks using some of the most dependable technology in the marketplace.
Give us some background on your career at Caringo, and some basics on where the company has been and where it will be headed.
I founded Caringo in 2005 with two of my longtime friends and colleagues Jonathan Ring and Paul Carpentier. We love startups and founded the company on a simple premise – to change the economics of content storage. At that time storage devices were (and still are) highly specialized, expensive and complicated. At the same time the information that organizations were storing was changing rapidly from structured (databases and transactional information) to unstructured (video, photos, audio, documents…). We solved these issues by developing software that could turn any commodity hardware into a massively scalable storage solution. The enabling technology was based on ideas that Paul patented in the 90's. Called content addressable storage, that technology became the foundation for EMC's Centera product. At Caringo, we've refined and updated the concepts and developed streamlined, simple and robust object storage. We have refined this technology over the last six years and are the market leader offering our software directly, through the channel and through OEMs to companies like Dell and Messaging Architects. The highly efficient addressing scheme of object storage that simplifies management and reduces complexity also enables data mobility and intelligent automation. When this is combined with customizable metadata you get massively scalable storage that can reside in any number of locations all at commodity economics which is why object storage is at the heart of every major cloud service.
Cloud storage is the next big thing for most companies. What is Caringo's position in the market? Where is your room for growth? 
We provide cloud storage infrastructure software that is used globally by organizations of various sizes to provide public and private cloud storage. Our software can also be integrated with OpenStack and CloudStack cloud computing platforms to provide a complete cloud service with Caringo's enterprise-class cloud storage. We have a number of service providers using our software to offer public cloud storage services but we are seeing the most growth in the private cloud sector. Organizations of every size are trying to figure out how to bring S3-like storage in-house for speed, security and compliance purposes. Our software lets them do that.
Can you explain to me how each of the following offerings has recently been improved: Caringo's Elastic Content Protection, CloudScaler and Indexer. How do you see them working together for clients?
Indexer, Elastic Content Protection and CloudScaler are all add-ons to the Caringo Object Storage Platform powered by CAStor.
Indexer adds real-time indexing and the ability to perform ad-hoc searches of objects within CAStor by name or metadata. The Indexer provides you with powerful insight into all information stored on a CAStor cluster and can be used to create and analyze new views of your information. Along with listing and searching by name, you can create complex searches based on the metadata stored with the data in the cluster. This allows a user to build full collections of otherwise unrelated objects and then operate on those collections. The Indexer runs on separate hardware alongside a Cluster, is separately scalable and keeps up with the Cluster in real-time. There is an API for the Indexer and Caringo provides a full UI for the Indexer as a part of CloudScaler.
Elastic Content Protection (ECP) provides the storage industry's most comprehensive data protection functionality and enables you to meet any storage SLA, optimize deployment footprint, and enhance data accessibility regardless of content size, capacity or number of data centers. Offered as an add-on to the Caringo Object Storage Platform powered by CAStor, ECP is the only data protection scheme to provide both replication and erasure coding simultaneously on the same platform. Defining parameters can be set per cluster, domain, bucket or even per object in combination with actionable metadata. The result is a storage solution that dynamically adapts storage capacity utilization and object count based on your business, retention or accessibility requirements. Erasure coding is great for very large objects, but small objects are more efficiently stored using replication. Objects that are extremely popular will also perform better if replicated. As usage dies off, the system can automatically trim the number of replicas and then finally, as specified in the metadata, the object can be erasure coded for the best storage footprint efficiency. Caringo's ECP has been developed to leverage our massively parallel and symmetric architecture. There are no single points of failure, bottlenecks or specialized nodes as there are in other products offering only erasure coding.
CloudScaler is software that enables you to deliver enterprise cloud storage to any number of employees, customers or subscribers. It is offered as an add-on to the Caringo Object Storage Platform adding secure multi-tenancy, quotas, metering, indexing and search – all accessible via a RESTful API or web-based portal. Combined CloudScaler and the Caringo Object Storage Platform provide everything you need to deliver highly scalable, private cloud storage, secure within your data center. CloudScaler also fully enables public cloud services in case you want to serve up Caringo storage as a service. CloudScaler integrates with LDAP and Active Directory, offers authentication and authorization on a per transaction basis as well.
Your Object Storage Platform powered by CAStor allows you to stack software appliances. Explain the advantage you provide customers.
The foundation to our Object Storage Platform is CAStor which is seamlessly scalable, object based storage.  We are unique in that all software and indexes live in RAM –  disks are only for data. This leaves up to 98% of the disk for actual storage. Our architecture is massively parallel symmetry where all nodes run the same code. To expand the system, simply plug in another server – everything automatically balances and instantly provisions. You can use any mix of hardware. Customers can keep up with price and performance advancements in the hardware space and vastly reduce the complexity associated with expanding traditional storage solutions. There are no limits in capacity or number of files and all content is automatically protected which makes our software one of the only ways to economically protect petabyte scale storage.
Are these products meant to work across public and private clouds?
Yes – our software enables both public and private cloud storage solutions.  In fact, many customers are using Caringo products for both – facilitating a seamless, hybrid approach to cloud storage where data can live where it makes the most sense. You can also freely move data around as the system provides full data mobility and full location independence – a requirement in this world of BYOD.
How many of your product offerings will be available mobile? Is this a market you hope to enter?
The native interface to our Object Storage Platform is HTTP so all content can be accessed by any Internet connected appliance or device.
What are some of the other products you offer?
We also offer Content Router, Content File Server and are integrated with more than 35 third- party applications like CommVault Simpana and Symantec Enterprise Vault.
Content Router (CR) is metadata and business rule driven workflow engine that automates data distribution.  Content Router is fully integrated into our object storage platform and intelligently and securely manages the distribution of data between your CAStor clusters. It can also facilitate post-processing, and specialized operations within a cluster.
Content File Server (CFS) provides a standard file system interface to the massively scalable Caringo object storage platform powered by CAStor. CFS installs on a standard x86 Linux server turning it into an appliance that serves as a mount point to CAStor for any application or device utilizing standard file system protocols for content transfer – CIFS, NFS, FTP, and WebDAV.
You can find a full list of solutions that have integrated our software here: http://www.caringo.com/partners/find-a-partner.html#integrated-solutions