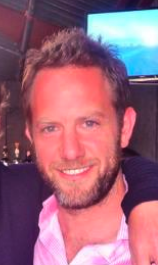 SpiderOak is a world leader in keeping cloud information truly private. Company founder and CEO Ethan Oberman explains that while information on the cloud seems like it can't be private, he and SpiderOak are here to ensure that it truly is.
When you came to SpiderOak what did you identify as the company's strongest attributes? Weakest?
SpiderOak's strongest attributes are the focus on both privacy and flexibility. From the beginning, we believed in bringing the best and most advanced cloud technologies to consumers and enterprises while doing so in our 'zero-knowledge' privacy environment.
Due to our focus on keeping the product flexible and private, our product does suffer from being not as easy to use as some of the other products on the marketplace. We have always felt it was a tradeoff worth making and have found a market that not only appreciates but needs these attributes.
You are heading up a company that competes well in one of the most
saturated emerging marketplaces. How do you separate SpiderOak from their competition?
We have always had the belief that any product needs distinguishing factors. If nothing else – be different. As such, our focus on 'zero-knowledge' privacy has given us a unique and important edge in this crowded market. And although this sounds obvious, making a product that works in varying scenarios and across all platforms has also been critical to our success.
SpiderOak is billed as a "zero-knowledge" cloud, sync and backup solution.
Can you specify what that means for your business consumers? I've heard you describe it as "you can't compromise what you can't see."
We define 'zero-knowledge' privacy as not being able to see plaintext data on our servers – anytime and for any reason. This means that we are completely and fully unable to betray the trust of our users, which is of critical importance to us. When we started SpiderOak, a major focus was dispelling the myth that just because data is online doesn't mean that it cannot be private.
Explain how your enterprise product benefits companies?
Our enterprise product – SpiderOak Blue – gives companies much greater control and understanding over company data wherever it may reside. The idea behind SpiderOak Blue took shape after several large enterprises contacted us looking for a more private and organized way to use cloud technologies. Since then we have worked on making SpiderOak Blue much easier to deploy inside companies through easy integration, pre-configured builds, and enhanced reporting.
Explain the differences in you three Blue products?
We have two different SpiderOak Blue offerings, SpiderOak Blue Hosted Storage and SpiderOak Blue Private Cloud. In Hosted Storage, companies utilize the SpiderOak infrastructure for their storage needs. In Private Cloud, SpiderOak can leverage a company's internal storage infrastructure. For some customers, being able to deploy a solution to run behind the firewall is critical and we are happy to have built in that flexibility.
Where is SpiderOak headed next?
In the near term future, SpiderOak will be improving our mobile functionality to include uploading and syncing of from mobile devices as well as several collaborative products that will make read/write sharing possible while not sacrificing our 'zero-knowledge' privacy environment.
Thanks for your time, and good luck with SpiderOak Blue!
Thanks to you as well.
Ethan Oberman is the founder and CEO of SpiderOak which provides 'zero-knowledge' cloud-based backup, synchronization, and sharing services. Through the creation of their fully private environment ('zero-knowledge' privacy), SpiderOak focuses on delivering a flexible and technically advanced solution to the consumer, small business, and enterprise. Ethan graduated from Harvard University in 1999. Originally from Chicago and now residing in San Francisco, Ethan formed the initial concept of SpiderOak in 2006. SpiderOak officially launched its service in December 2007. Ethan spends time currently thinking about and understanding how privacy will impact our digital lives moving forward from potential government regulation to how company's transparency policies.