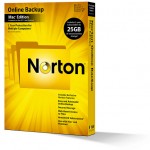 Originally started as a company to undertake the creation of database system software, Symantec has made much progress in the last 25 years to become a Fortune 500 company and the largest maker of security software for computers. Symantec is most famous for its brand-name products such as Norton Antivirus, the acquisition of security assets from Verisign, and now with their most recent expansion into the field of online backup with their Norton Online Backup software. We had the opportunity of having Claire Dean, Director of Global Marketing at Symantec, and Brian Berliner, Sr. Technical Director and Chief Architect for Norton Data Services, field some questions on Symantec's movement into the online storage realm.
OnlineStorage.org: Online backup is an old technology that is only really gaining popularity as of late. What made Symantec decide to enter the online backup industry?
Backup.com: We don't believe that online backup is an old technology. It may be an idea that's been in the market for years, but the technology behind it is very advanced and always changing. Norton Online Backup is a state-of-the-art technology combining a lightweight agent running on your PC or Mac connecting to a cloud-scale data center that is the largest consumer online storage provider in the world. We are constantly updating and enhancing our technologies to provide the best possible experience and protection for Norton Online Backup customers.
OS: People may be familiar with Norton Security and Verisign as reputable brands; could any of Symantec's other product offerings be connected to the Norton Online Backup service in the future?
B: Yes, in fact we already offer products that are connected to the Norton Online Backup service. Norton 360, our comprehensive security suite, currently includes Norton Online Backup, so it's a one-stop shop for securing and storing your most precious digital stuff. It's easy to use and completely automatic so you don't even need to think about backing up, unless you want to. We will continue to integrate Norton Online Backup in our product offerings, as long as it makes sense and it gives our customers what they're asking for.
OS: Naturally, security is a huge concern for users of online backup services. Can you describe your bit encryption, if you utilize SSL technology and if there are any other security measures taken?
B: With Norton Online Backup, all customer data is encrypted on the PC before transmission. All data is further transmitted over SSL connections to our secure data center, where it is persisted on hard disks in a fully encrypted manner. All data is saved on multiple disks within each data center, and all data is mirrored across multiple data centers. People can read more about encryption on our blog.
OS: For professionals with larger data needs, such as graphic designers and videographers, is there an option to upgrade your account to unlimited backup? If not, will there be in the future?
B: There is no option for unlimited backup with Norton Online Backup. That said, people should read the fine print when it comes to a company claiming "unlimited" storage. Unlimited storage isn't always unlimited. With Norton Online Backup, you can buy an annual subscription for 25 GB of storage space. Quite a bit of research says that the average computer user only needs about 5 – 8 GB of storage space. And the typical household has at least 2 computers in it. So, for a great deal of people 25 GB of space is more than enough. That said, if you're not an average computer user, then you can always buy more storage.
OS: Norton is obviously recognized as one of the leaders in computer security innovation. What will Norton bring to the table in online backup that differs from the competition?
B: We recognize that people's digital lives—their pictures, music, important documents and other personal stuff – are absolutely irreplaceable. We take it to heart that losing your personal stuff is disastrous, and so we live and breathe to protect your stuff wherever we can. We take this mission very seriously and we work hard to bring our deep security expertise to online storage, allowing customers the peace of mind that their stuff is not only safe from loss but also remains private. To this end, Norton and Symantec have a significant collection of intellectual capital surrounding security technologies, including Verisign and PGP encryption. Norton Online Backup protects data "at flight" and "at rest," and customer data never resides on a disk that is not 100 percent owned by Symantec.
And with over 14 million paid subscribers and more than 75 petabytes of consumer data already stored, I feel invigorated that our approach is working. With more than 25 years of experience in protecting people's stuff, you can be assured we'll be around, as will your stuff, for many years to come.
OS: Does Norton want to guide the evolution of online storage or merely be a participant and follow trends? If the former, how will Norton set precedent? What does Norton see happening in online backup during the next ten years?
B: We will guide the evolution, as we've proven throughout our 25 years of protecting people online. We are developing new technologies and new applications that will make online backup amazingly fast, reliable, and pervasive. We can't go into detail on what those technologies and applications are, as we don't comment on future plans, but we will continue to innovate and lead the way in protecting people's digital lives.
Ten years is a long time in technology, so it's hard to say what will be happening in that length of time. What we know is that the market landscape is changing—people are producing more and more digital content, using many more devices like laptops, tablets, and smartphones, and demanding higher and higher levels of privacy and control. As the leader in this market place, you can bet we're thinking about all that and how we can create new services that help people protect the stuff that matters to our customers.